Haylou GT5 Wireless Earbuds
7 Days Checking warranty
Delivery in 3 to 5 Working Days
Noise Cancellation
Range: 10 meters
Playback Time: About 4 hours
Battery life (with charging case): About 24 hours
Product Description
Haylou GT5 Earbuds
Model: Haylou GT5
Wearing Type: In-ear TWS Bluetooth Earbuds
Color: Black
Weight: 3.9g
Microphone: Yes
Bluetooth version: V5.0
Communication range: 10 meters (without any obstacle)
Earbud charging time: About 2 hours
Charging case charging time: About 3 hours
Playback time: About 4 hours
Battery life (with charging case): About 24 hours
Battery type: Polymer lithium battery
Single earbud battery capacity: 40mAh
Charging case capacity: 580mAh
Support protocol: HFP/HSP/A2DP/AVRCP
Music play/pause
Switch between previous and next track
Incoming call notice
Stereo talking
Noise-canceling
Voice prompt
Original Sound Quality
65ms Game Low Latency
AAC Advanced Audio Coding
Left and Right Ear Dual Masters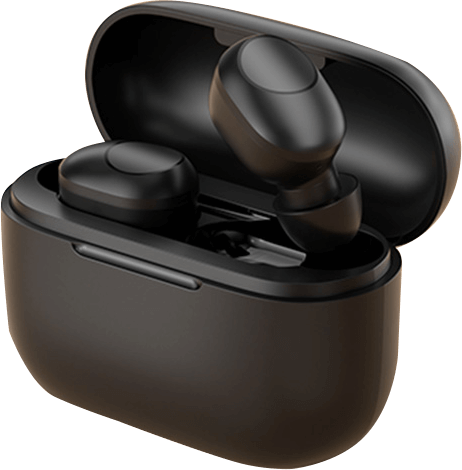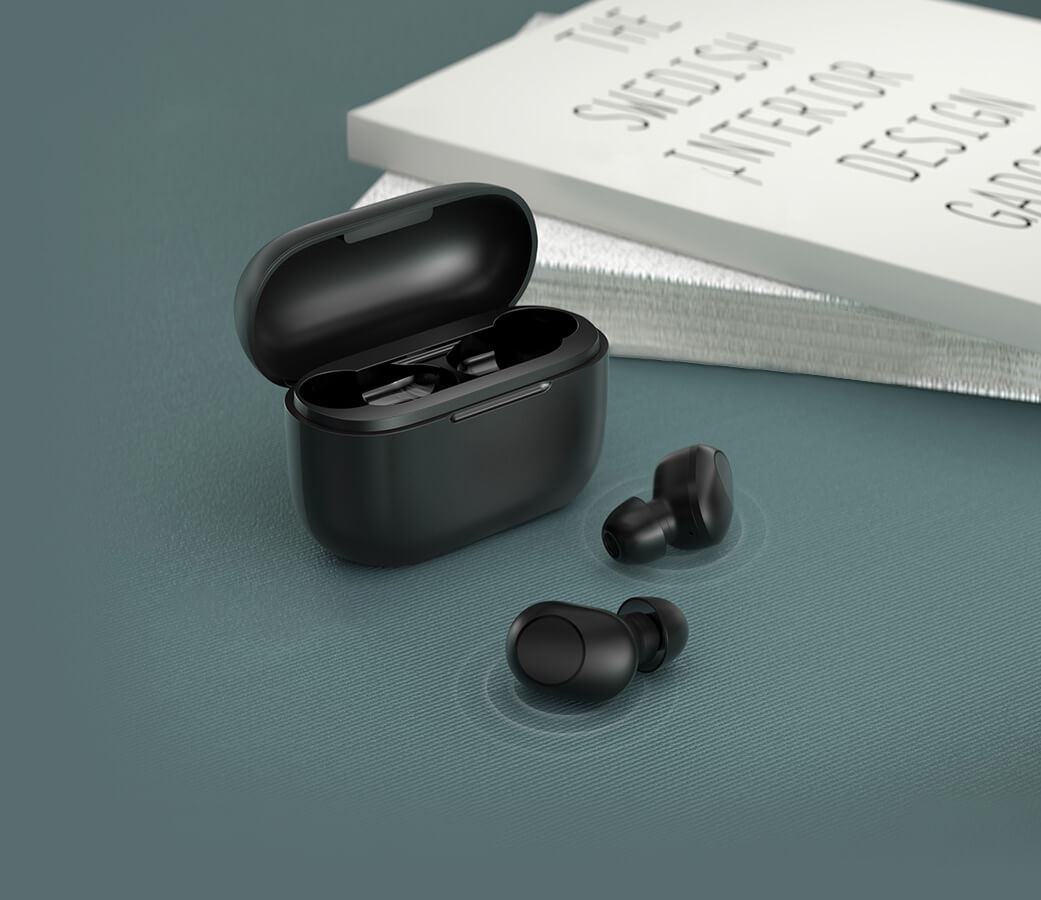 Haylou GT5 is a new TWS Bluetooth 5.0 earbuds with ultra-low latency audio. Sales start in December 2020.
Haylou GT5 earbuds are built on the latest Bluetooth 5.0 chip. The new chip provides excellent audio quality using the AAC codec, low latency in gaming mode, and extended battery life. Ease of use adds independent earbuds connection. You can take any earbud from the charging case, and it will turn on in mono mode. When you take the second one out of the case, the earbuds will automatically switch to stereo mode.
Thanks to the new 7.2mm polymer resin diaphragm, the earbuds perfectly reproduce both clear bass and natural mids and highs. With Haylou GT5 earbuds, you will experience the quality of stereo calls.
The earbuds weigh only 3.9 grams and are lightweight and almost invisible. Touch control is convenient. The wearing detection sensor pauses music or audio-books when you remove the earbuds from your ears and automatically restarts playback when the earbuds are returned to your ears.
Haylou GT5 earbuds can work continuously for about 4 hours, and if you use the charging case, the battery life increases to 24 hours. You can charge the earbuds using wireless charging or a Type-C cable.
Exceptional Core Technology for Strong Performance
Game ultra-low latency
Advanced Audio Coding
Dual master earbuds
Smart wearing detection
24hrs long battery life
New-Gen Bluetooth 5.0
Smart touch control
Wireless charging
65ms Game Low Latency Always Act before Enemy
You can instantly recognize gunshot and footstep sound around under Haylou GT5 game mode. And the unique panoramic surround sound effect will give you an immersive and enjoyable gaming experience parallel to Hollywood blockbusters.
AAC Advanced Audio Coding Stereo Call with Crystal Clear Sound
Thanks to Advanced Audio Coding (AAC), Noise Canceling Technology, and 7.2mm Polymer Resin Diaphragm Speaker, Haylou GT5 can deliver punchy bass and soft, clear mid-highs. And the Hi-Fi stereo sound can offer a face-to-face calling experience!
Dual Master Earbuds Seamless Switch and Convenient Use
Haylou GT5 supports dual-channel simultaneous transmission with left and right ear separation design. Put on one earbud to enter mono mode, and then the other to instantly restore stereo mode. Free your mind with a fast switch and stable connection.