Samsung Galaxy Buds 2 Black
Sound quality that enriches every audio journey.

Two microphones helps blocking unwanted sound.

The lightest earbuds we've ever made.
Availability: 100 in stock
Product Description
Galaxy Buds2
Immerse yourself
into your own world
Get lost in what you love. Galaxy Buds2 opens a new world of audio experience with well-balanced sound, unmatched comfort fit, ANC, and seamless connectivity to your phone and watch. Easier controls and better feedback keep you immersed when working out, gaming, or jamming to your beats. 1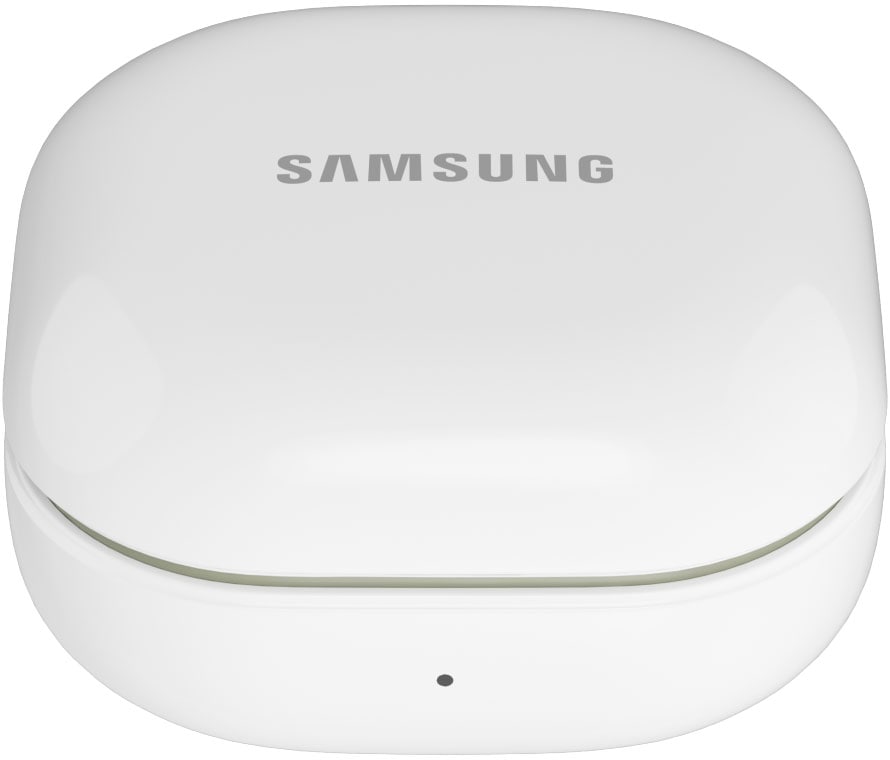 The front of the Galaxy Buds2 case is shown open, with two Galaxy Buds2 earbuds placed inside the case. The exterior of the Galaxy Buds2 case is in a white color, and the interior of the case, including the two Galaxy Buds2 earbuds, are in an olive color.
WELL-BALANCED SOUND
Your world the way
it's meant to be heard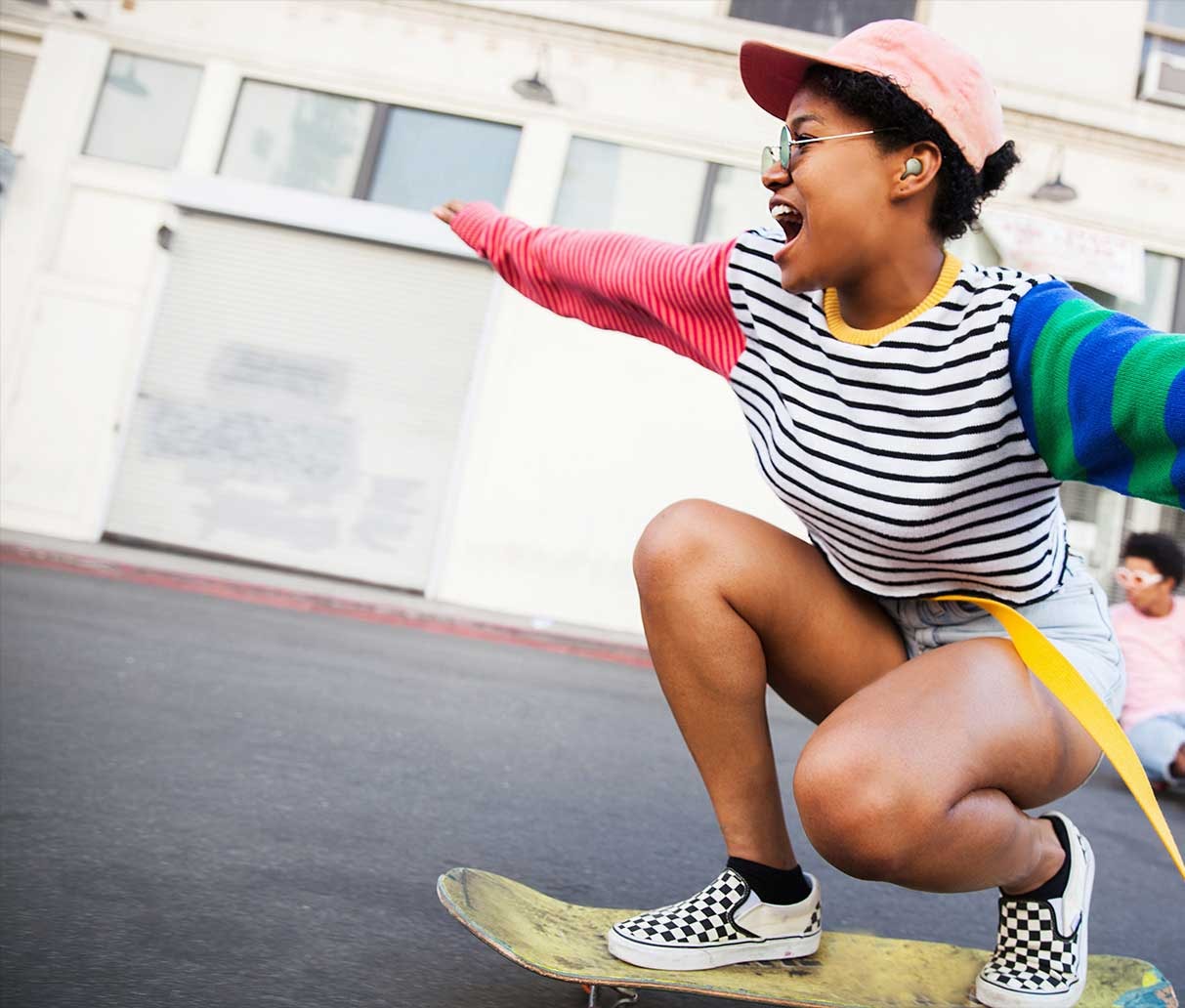 A woman is wearing olive color Galaxy Buds2 in her ear while riding a skateboard down an asphalt street. She is spreading her arms out and enjoying the ride. A man is in the background, also riding a skateboard by sitting on it.
CRYSTAL-CLEAR CALLS
Leave noise out
of the conversation
Three microphones and a built-in voice pickup unit help you make clearer calls, while a machine-learning based solution filters unwanted sound so you can better share your world with family and friends. The low protrusion design minimizes wind disruptions to make your outdoors calls come in clear. 2
An olive color Galaxy Buds2 earbud is split in half and its inner components are shown in order. The outermost shell is opened and inside is a chipset with 1 inner mic. There is also a component with 2 outer mics(Beamforming) and VPU(voice pickup unit).
ACTIVE NOISE CANCELING
Choose the sound
you want to hear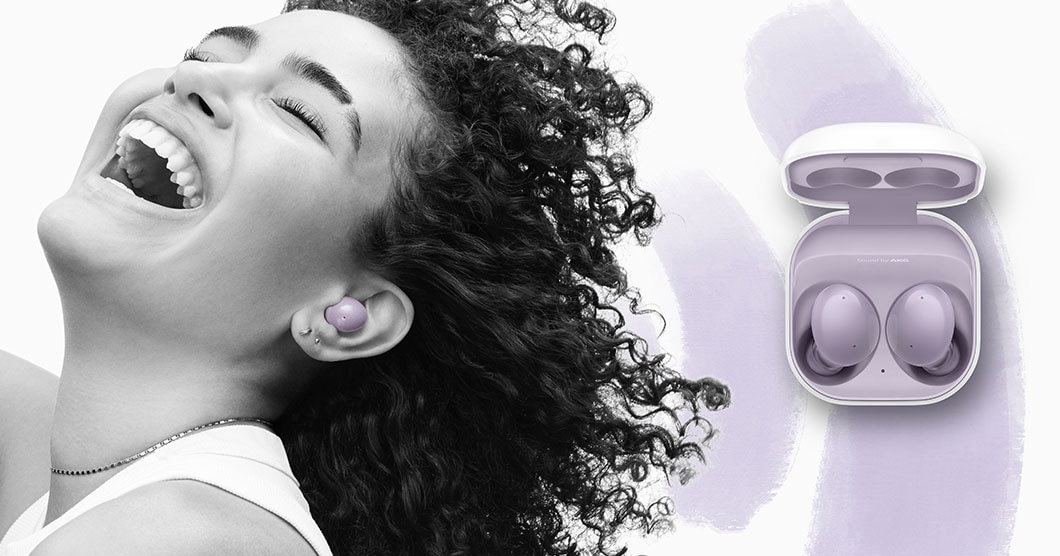 A woman is enjoying music while wearing a lavender color Galaxy Buds2. A Galaxy Buds2 case is displayed next to her, which is lavender color on the inside and white on the outside.

Active Noise Canceling (ANC) On Galaxy Buds2 cuts external background
noise by up to 98%, backed by UL Verification
Tune into or out of the world around you with an easily adjustable three-level ambient sound option.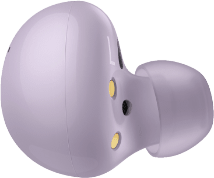 A lavender Galaxy Buds2 earbud is shown over an illustration that depicts the three levels of ambient sounds that can be adjusted for ANC, from low, medium, to high.
SOUND CUSTOMIZATION
Sounds tailored to
your taste
Your every audio experience is tailored to your taste with Galaxy Buds2. With six different equalizer settings to choose from, you'll find your own pitch perfect, vibrant sound that keeps you immersed.
DESIGN
Looks as
good as
it sounds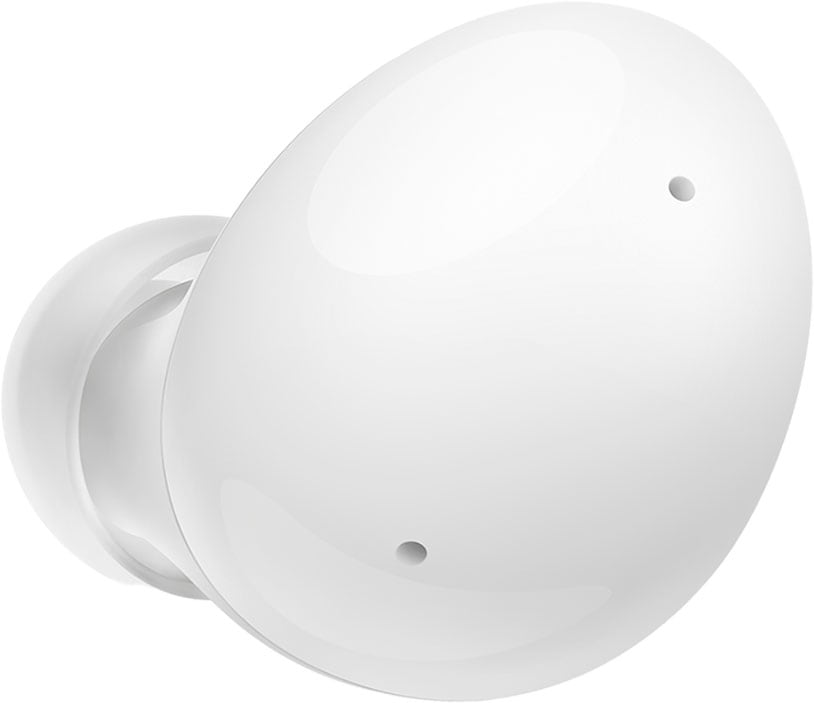 COMFORT FIT
The lightest earbuds
we've ever made
Galaxy Buds2 is lightweight (5g each) and keeps music snug in your ears for even the most active lifestyles. With three sizes of soft, flexible silicon tips you can find a custom fit to get the best ANC experience possible. Find your fit with the "Earbud fit test" menu in the Galaxy Wearable app.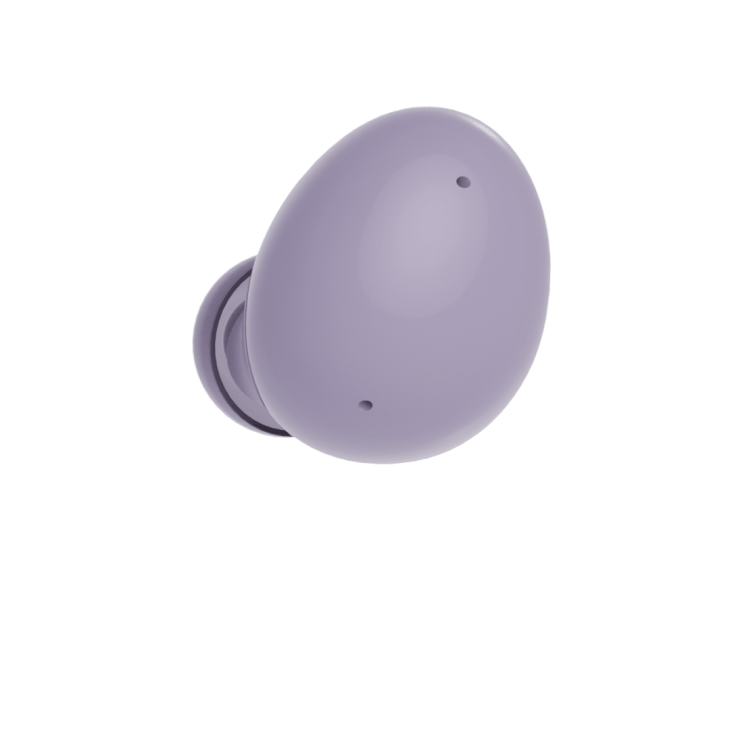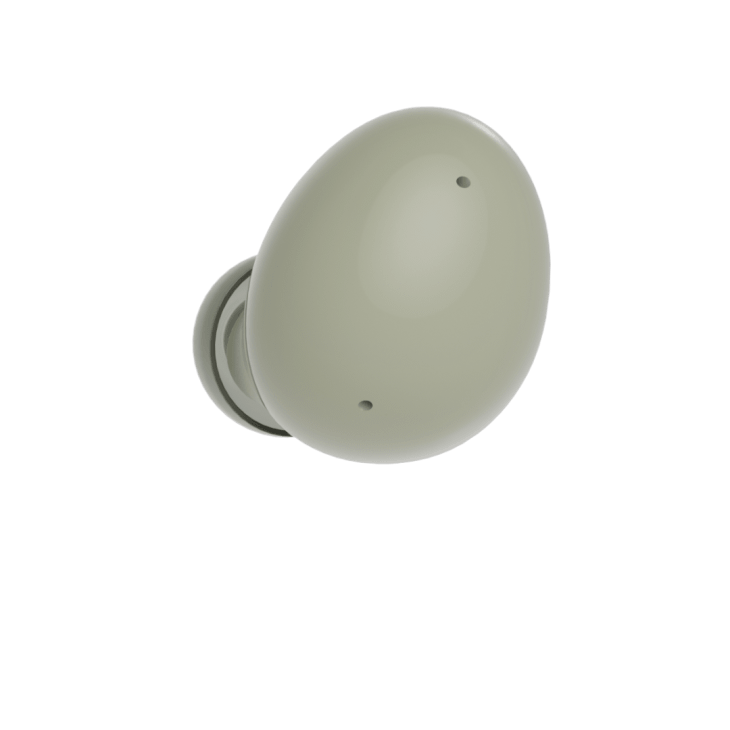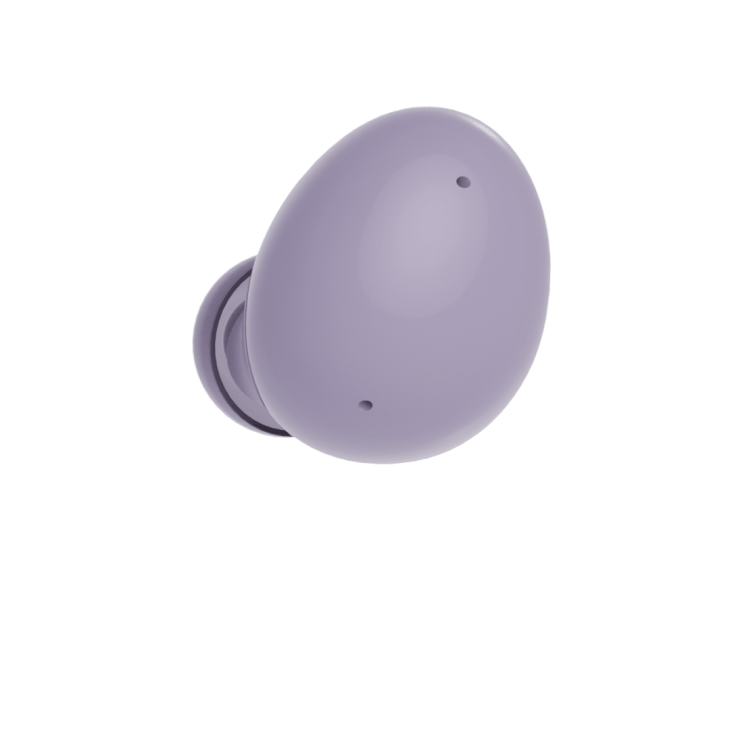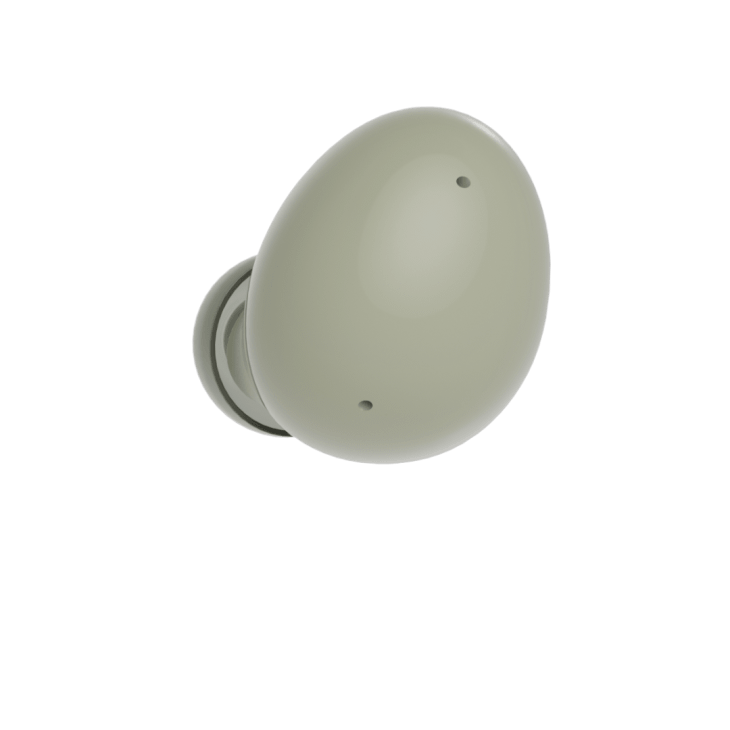 Eight single Galaxy Buds2 earbuds are placed in a circle. The earbuds are different in color in clockwise order starting from lavender, olive, black, and white.
Pick your ear-tip size for full comfort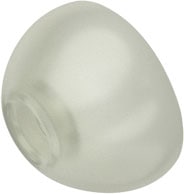 The ear-tip of an olive color Galaxy Buds2 earbud is shown with different size tips from small, medium, to large.
FOUR COLOR OPTIONS
Find your
perfect tone
Classical graphite. Flawless white. Soothing olive. Stylish lavender. Each earbud comes in a fashion-forward design and matching cases to fit your unique taste. With a widely compatible cradle design, the case keeps your earbuds safe, recharged, and easily portable. 5
BATTERY LIFE
Plenty of play time,
wherever you go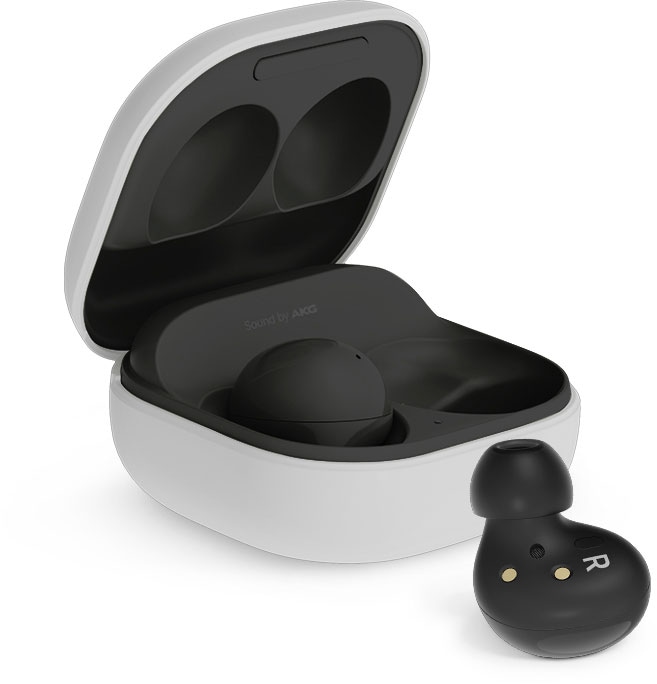 A Galaxy Buds2 case is open and tilted to the right in an angle. The interior of the case is black, and there is one earbud in the case. The other earbud is outside of the case, placed with the eartip pointing up.
Up to 5 hours of play time with ANC on

charged using the case
Up to a total 20 hours of play time when
SMOOTH SYNCING
Switch without
missing a beat
With Auto Switch, moving between your Galaxy devices is easier than ever. Go from watching a movie on your tablet to playing music on the Galaxy Watch4, all hands free. Galaxy Watch4 also supports Quick Buds Control 8 , helping you turn
Auto Switch feature only available on Samsung Galaxy smartphones and tablets with OneUI 3.1 or later and Galaxy Watch 4 series or later. Certain devices and applications may not support Auto Switch.
Results are based on Samsung internal lab testing subject to POLQA(Perceptual Objective Listening Quality Analysis), a global standardized test for call quality.
ANC(Active Noise Canceling) is on by default, and the touch and hold gesture for ANC can be configured in the Galaxy Wearable app.
Changing the 3 levels of ambient sound volume can be set up on Galaxy Wearable app.
Available colors may vary by country or carrier.
Earbuds and case provide up to 20 hours of battery life when the case and earbuds are charged to 100%. Based on internal testing. Audio playback time tested by pairing a pre-production Galaxy Buds2 to a recently released Galaxy smartphone with default settings including ANC on. Actual battery life may vary and depend on usage conditions, settings, number of times charged, Bluetooth signal strength, and other factors.
Play time may vary based on settings.
Buds Controller is compatible with Galaxy Buds+, Galaxy Watch4, and their respective following models.
Devices sold separately.
Auto Switch feature only available on Galaxy smartphones and tablets with OneUI 3.1 or later and Watch which is Galaxy 4 series or later. Certain devices and applications may not support Auto Switch.
Samsung Galaxy devices must be logged in to Samsung Account to enable Auto Switch.
| | |
| --- | --- |
| LS02 Warranty Type | With Warranty, Without Warranty |